When you bonk you make strawberry donuts
June 4, 2017
After a failed run yesterday, I slept in and decided to bake something delicious. DONUTS!
I've been pushing hard to prepare for Western States and my body decided it needed a break. So I indulged. With race day just about two weeks out, these are the days that make a difference.
Anyway. DONUTS.
The genius behind this recipe is Annie Hart, a fellow Minnesotan and badass cross country skier. Annie was in Bend a couple weeks ago and we got to discussing our shared love of food. Annie posted a recipe for strawberry spelt donuts on her blog, Enduring Eats, for national donut day and I knew I had to try.
But of course I can't follow a recipe without modifying it. So here is my version. Enjoy!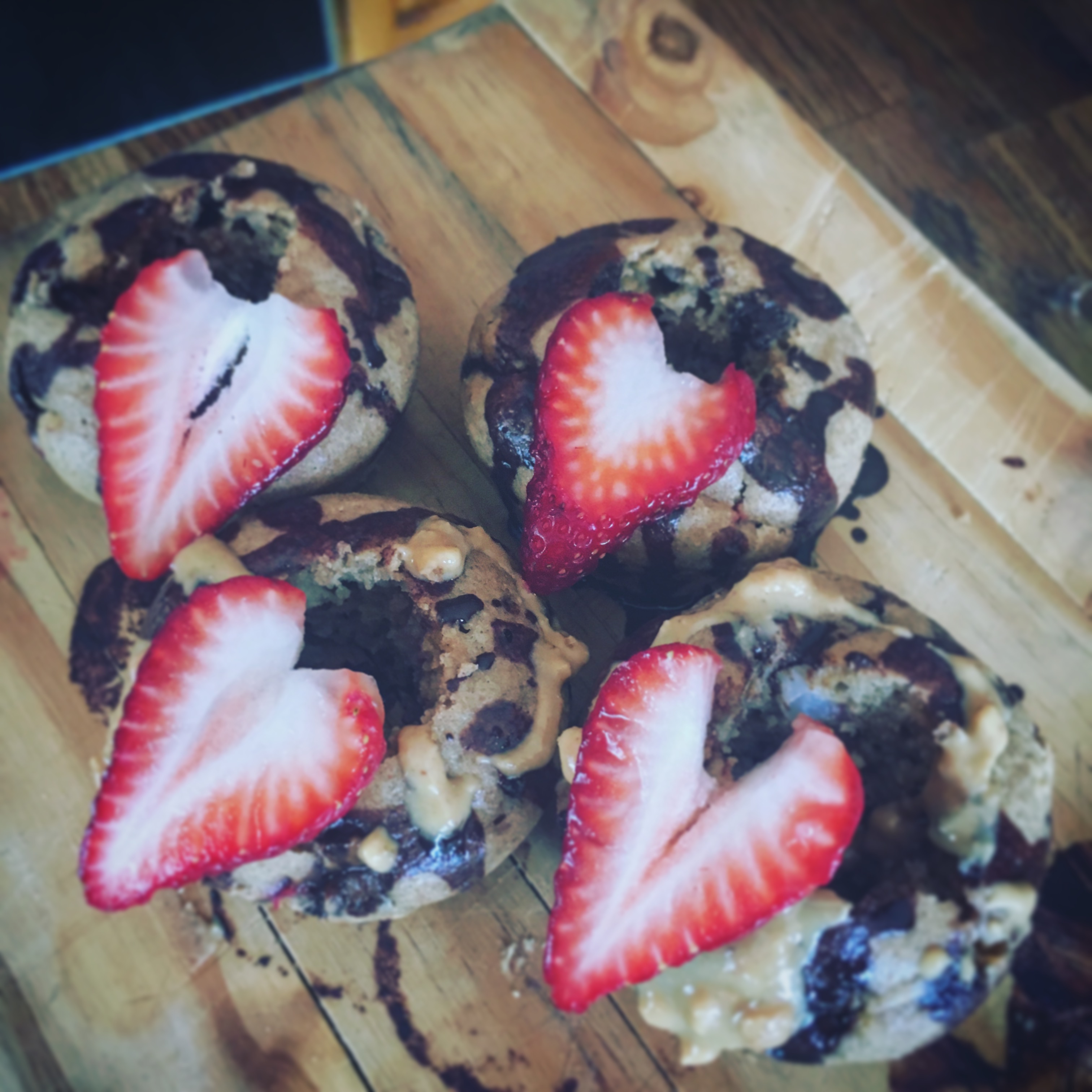 Ingredients:
1 c spelt flour
1/4 c coconut sugar
1 t baking powder
Pinch of salt (or two!)
1/2 t cinnamon
1 t dried lavender, ground
1/2 t vanilla
1 egg
1/4 c buttermilk (or milk of choice + 1 T apple cider vinegar to curdle)
1 T butter (or coconut oil)
3 strawberries, sliced into small pieces
1 strawberry for garnish
Melted chocolate (2 T coconut oil, 1 T maple syrup, 1 T cocoa powder)
Coconut oil, for frying
How To:
Mix dry ingredients together and set aside. Whisk egg, buttermilk, and vanilla together. Stir in melted butter. Add to dry ingredients and stir to combine. Mix in strawberries.
Bake at 350 for 12-13 minutes. I used a muffin tin, but if you have a donut pan rock on! After baking, remove and allow to cool. Cut out donut holes (if you want the donut shape!). Add 1-2 T of coconut oil to a frying pan. Pan fry donuts one at a time, about a minute on each side. Add more coconut oil as needed.
Drizzle with chocolate and top with sliced strawberries.
Train hard and recover hard, and don't bonk!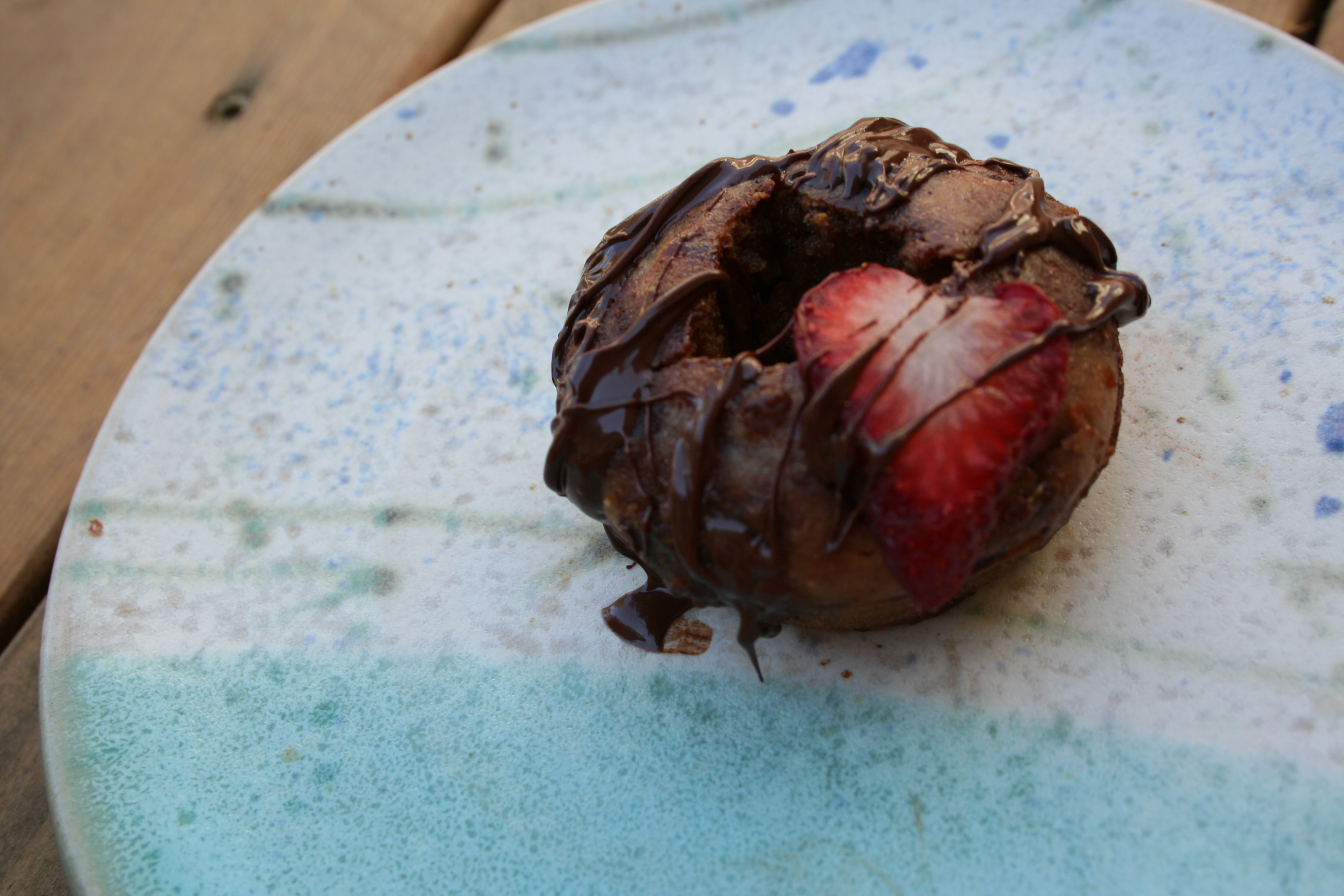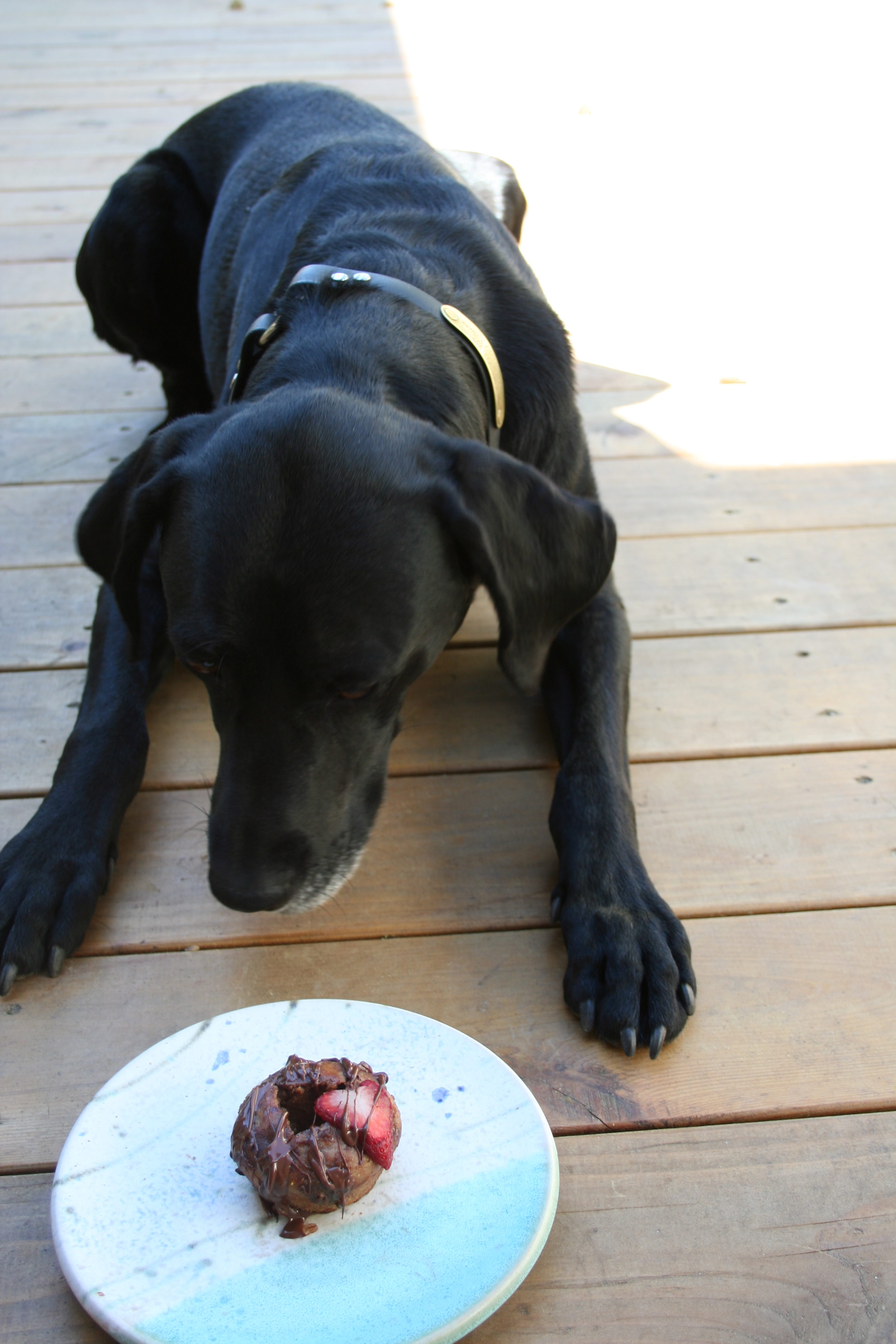 4 responses to "When you bonk you make strawberry donuts"