Baked Chocolate Donuts
October 6, 2016
Sick days are no fun. But, they are better when you make donuts!…. and eat almost all of them in one sitting. Ooops.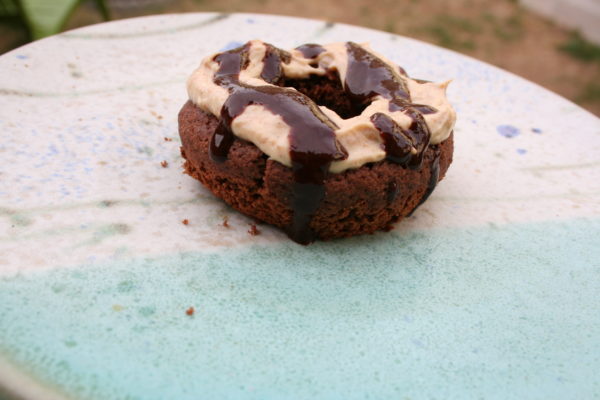 I'm not going to claim these baked donuts are as tasty as their fried counterparts,  but they are pretty easy to whip up without the mess of trying to make a deep fryer in your kitchen #gross
And really, if you don't want to go through the bother of making them into donuts, they are pretty good cupcakes too!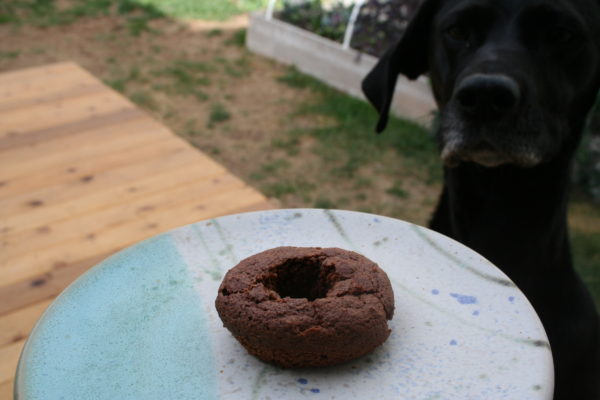 Ingredients:
1 c spelt flour
3 T cocoa powder
3 T coconut oil, melted (or butter)
4 T maple syrup
1/4 c milk
1 T apple cider vinegar
1 1/2 t baking powder
1/4 t vanilla
pinch of salt
Mix ingredients together (wet, then add dry) and bake at 350 in a muffin tin. Donut pan if you have one. But seriously. Who has a special pan for donuts?! Bake for 12 min.
Allow to cool to room temperature. Carefully slice out the middle circle with a sharp knife. Or not. It tastes the exact same… Top with frosting (recipe below) and drizzle with chocolate glaze.
Frosting:
1/4 c plain greek yogurt
1/4 c peanut butter
1 T maple syrup
Mix together and adjust sweetener to taste.
Chocolate Glaze:
2 T coconut oil
1 T cocoa powder
2 T maple syrup
Melt over low heat and stir to combine. Drizzle over frosted dounts.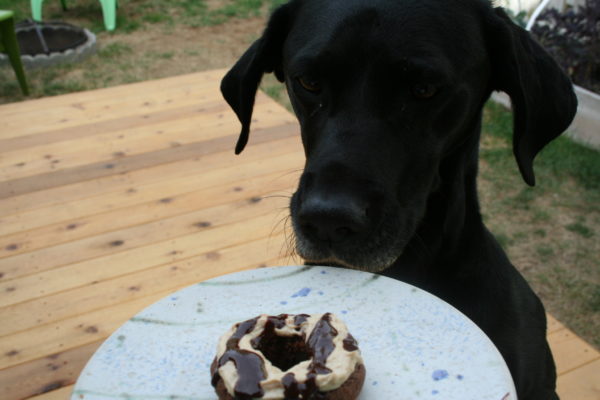 2 responses to "Baked Chocolate Donuts"