Run + Brunch
January 1, 2017
SAYONARA 2016!
I can't say I'll miss you. At all. What a year…..
I AM really looking forward to running, cooking, traveling, friends, and adventures in 2017. I've already got quite a few plans on the horizon 🙂 But first, brunch.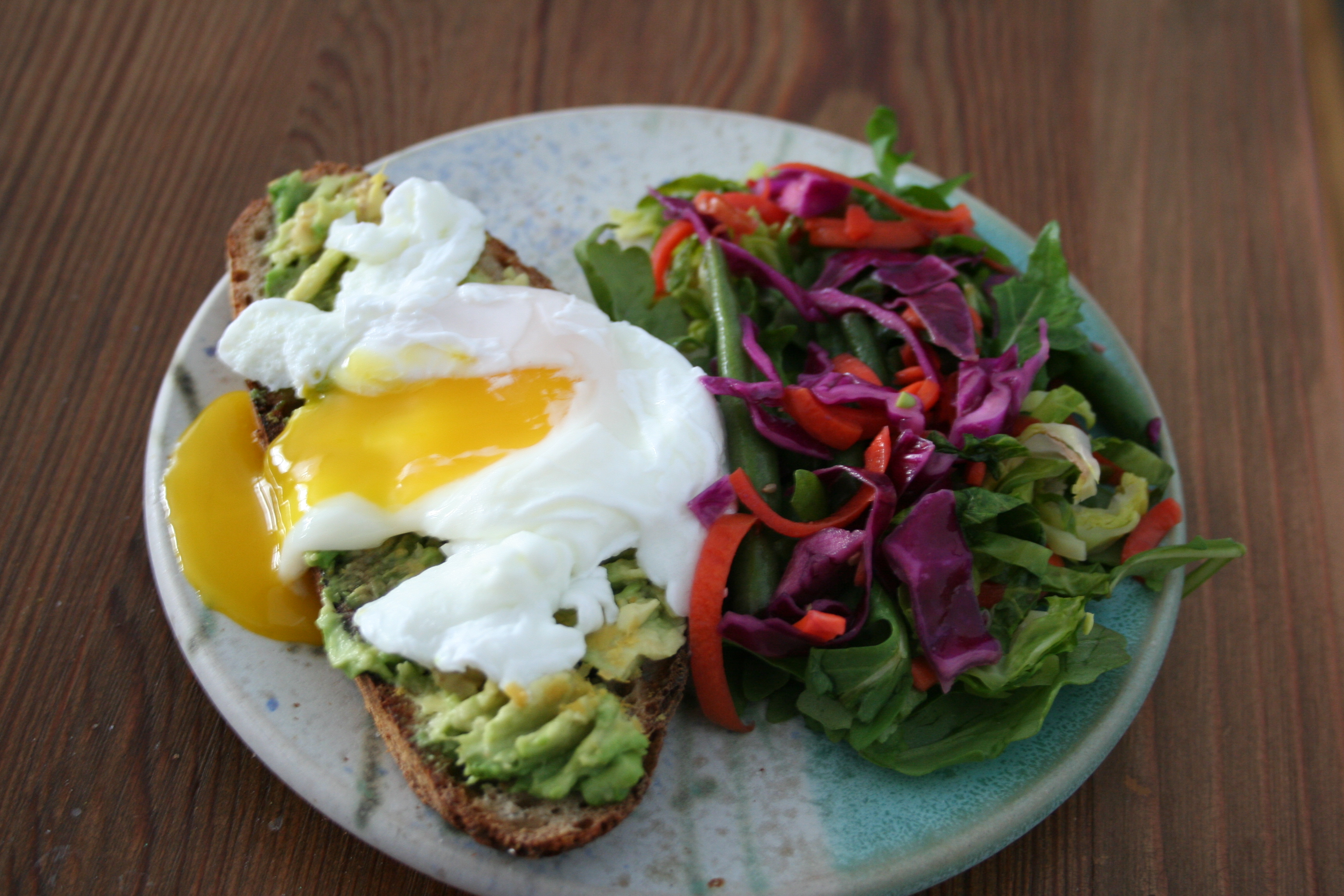 To start off on the right foot (hehe), we started the year with a nice, snowy run. It's been snowy, cold, and icy in Central Oregon as of lately. But, that doesn't keep us off the trails. When we don't feel like post-holing all day, we have a couple secret places to actually run on the snow. I grew up in snowy places, so winter running is something I actually enjoy.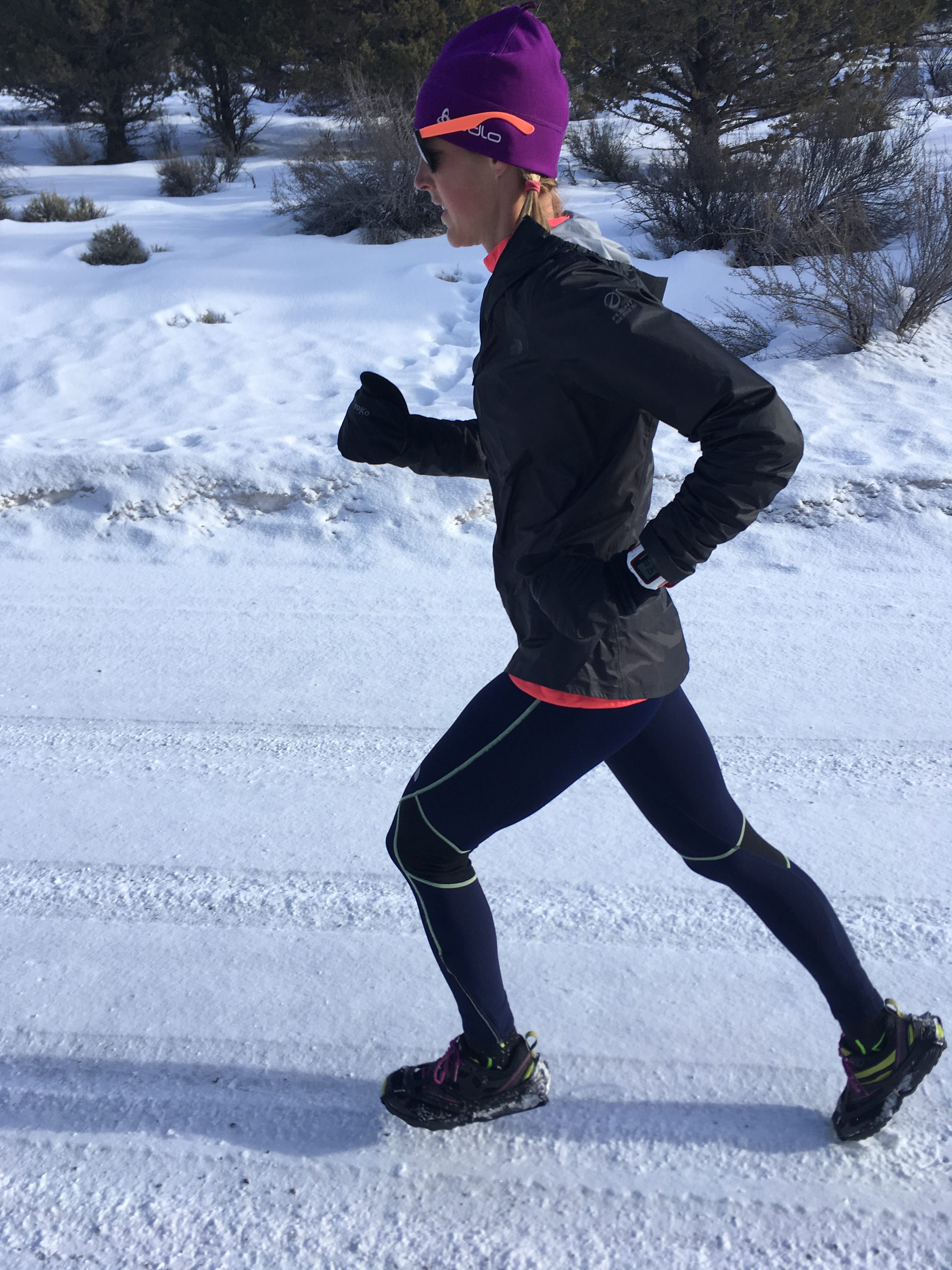 The secret? Kahtoola Nanospikes. They are literally like studded tires for your feet. I've had a great couple weeks of running outdoors, despite the snow and ice. BEST. THING. EVER. Especially when you decide to run a race in January but snowmageddon comes… (more on that great decision later 🙂
Back to brunch.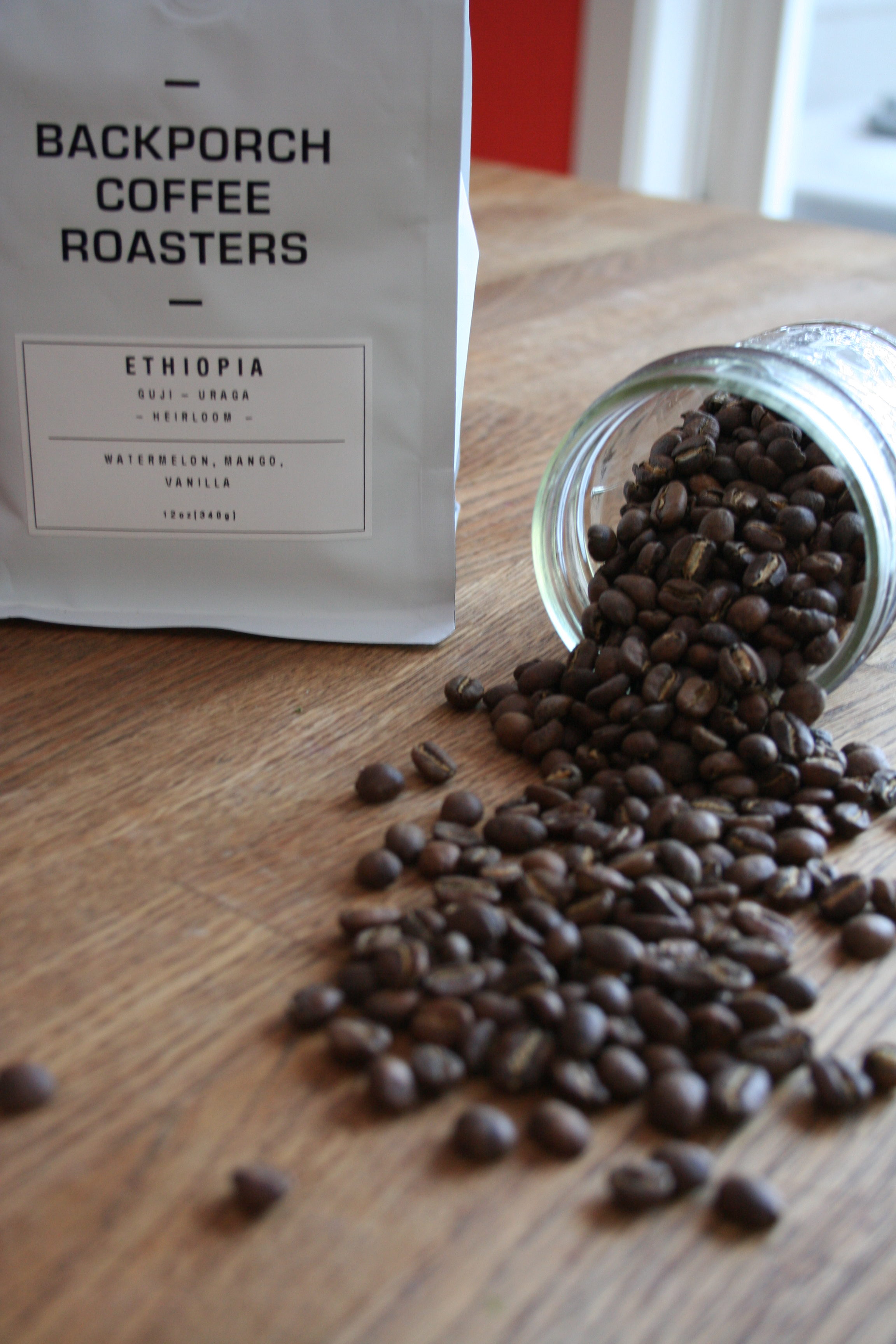 Every good brunch begins with good coffee. My favorite coffee roaster is Backporch in Bend, OR. I've been getting my beans here religiously since they opened in 2006. My recent favorite has been all things Ethiopia, prepared by french press. I could drink coffee all day long…..
My inspiration for today was simplicity. One of my goals for this year is to simplify my life and keep a minimalist outlook. The same goes for food.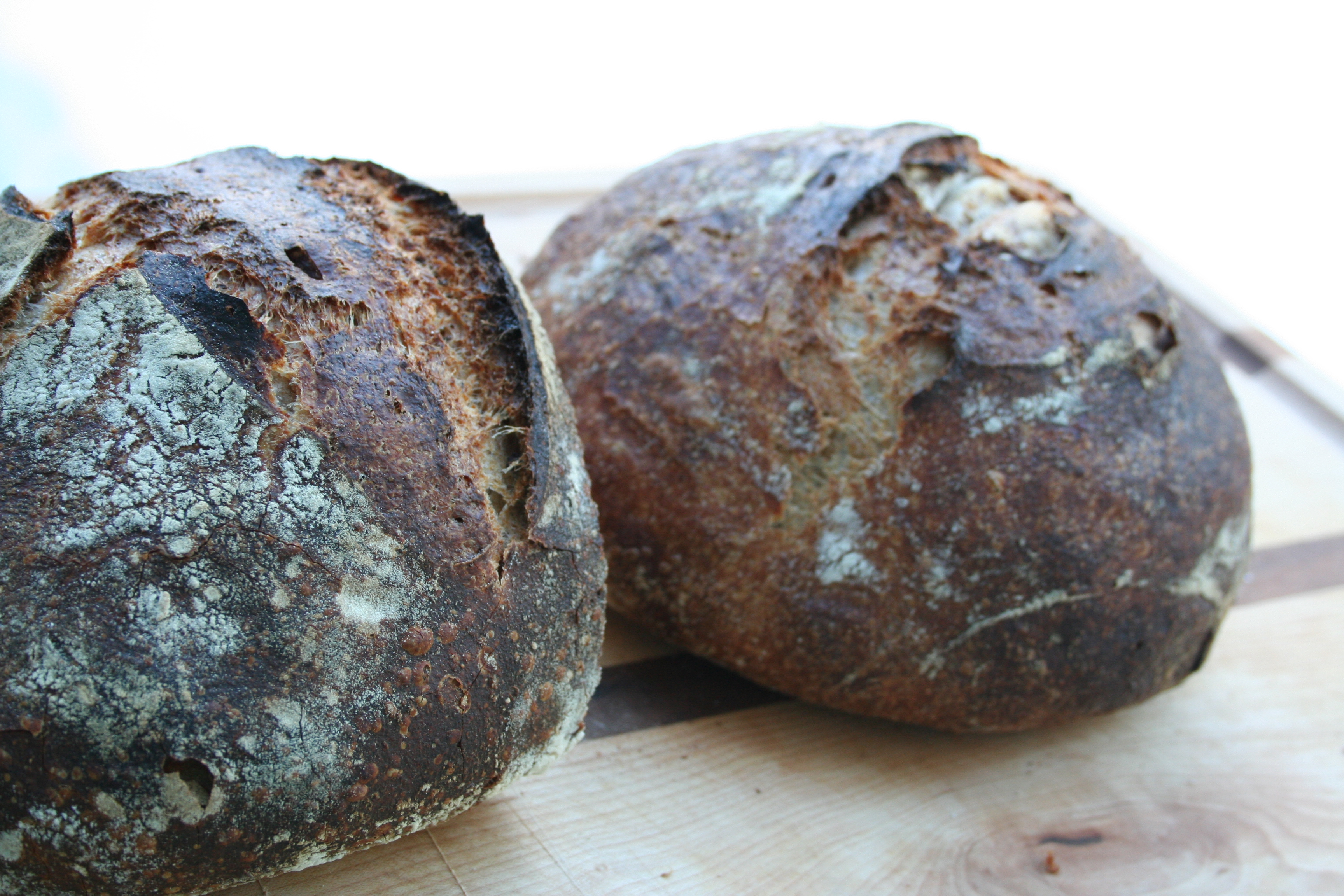 I've been making a lot of homemade bread lately, which seemed a good start for brunch. And there is really nothing better than homemade bread paired with avocado and a poached egg.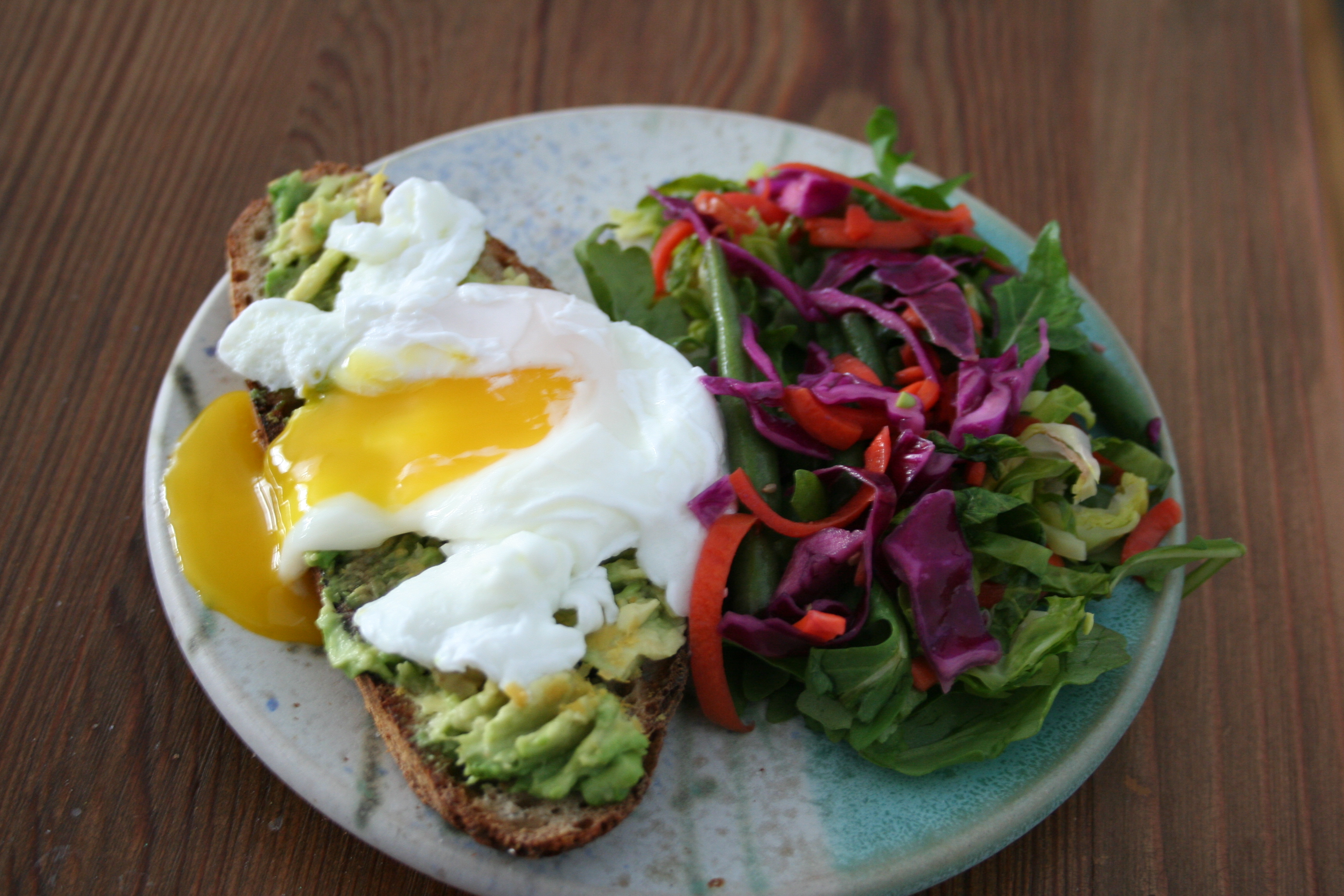 This hardly needs a recipe, but I'm posting one anyway. Have a happy New Year! Take some time to play the glad game and reflect on the good things you have in your life.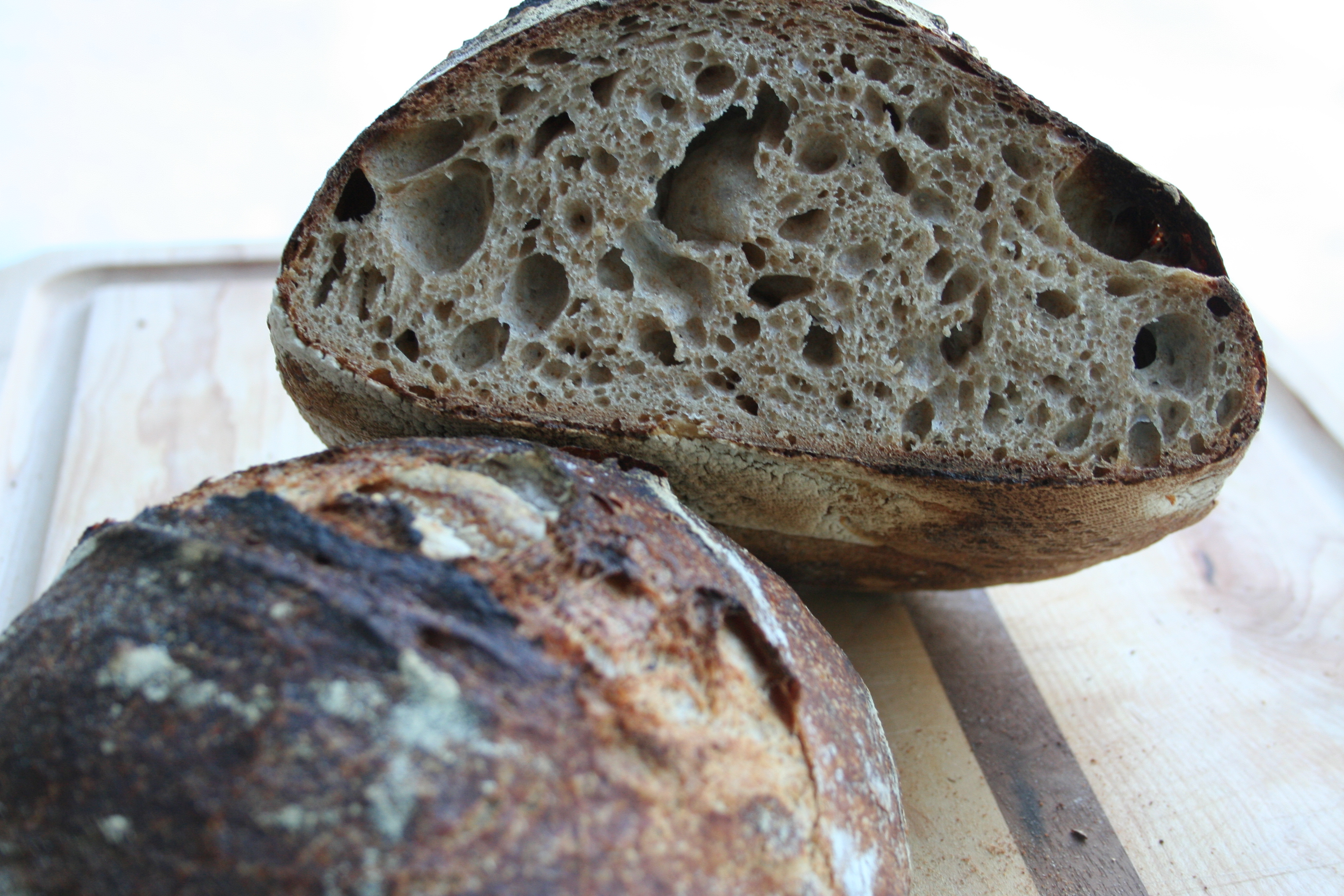 Start by cutting thick slices of homemade sourdough bread. Scoop out half of and avocado and use a fork to mash onto the slices of bread. Sprinkle with a little sea salt.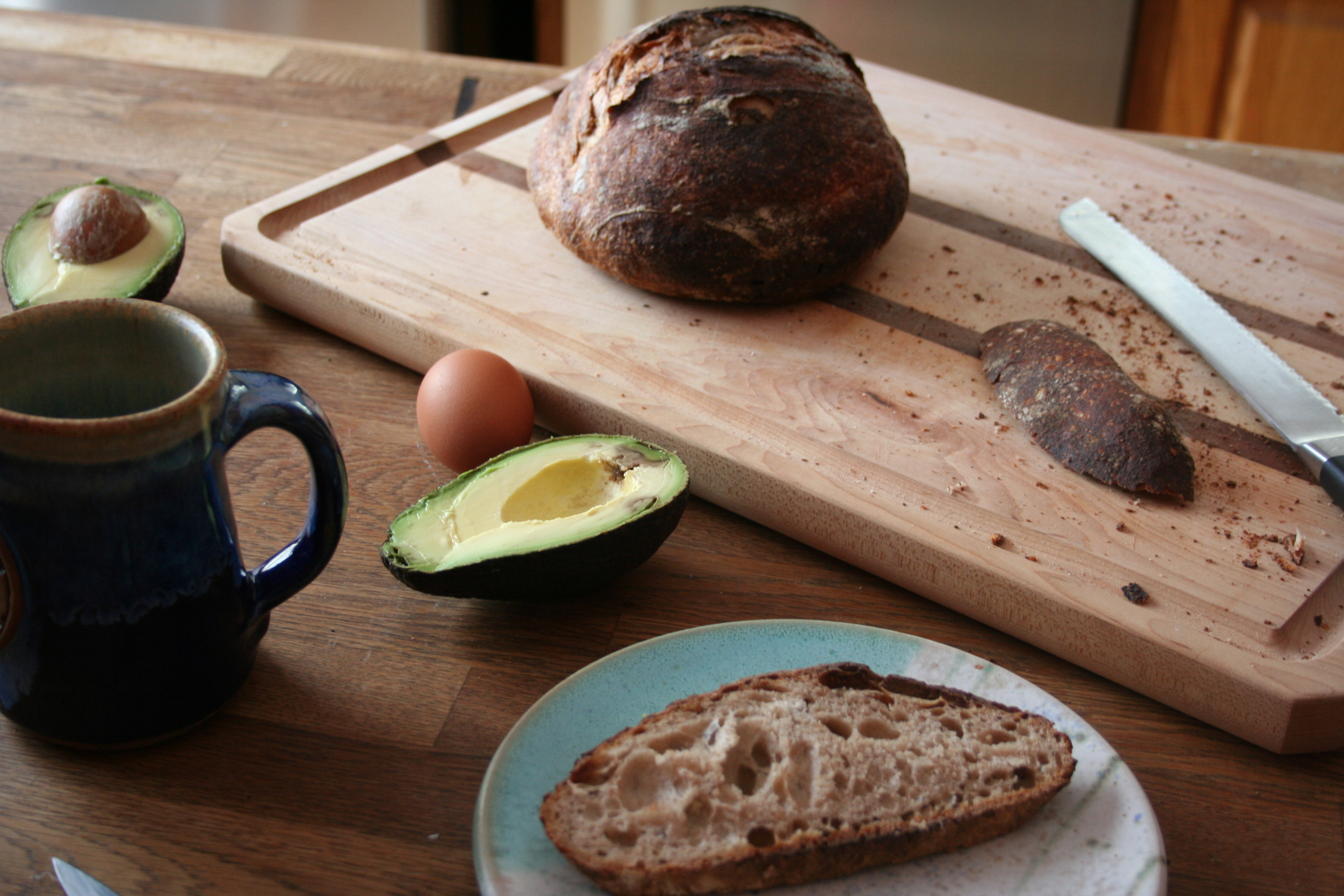 To make perfect poached eggs, go to a restaurant. Kidding. I like to think I've got poached eggs mastered by now, but they don't always come out looking so great. Good news is that they taste fine either way 🙂
To start, heat water with a splash of vinegar (optional) in a small saucepan over medium to medium high heat. Once bubbles appear on the bottom of the pan, turn down the heat a smidge, and carefully crack one or two eggs into the pan (start with one if you are new to poaching eggs). Carefully swirl the water using a spoon to encourage the white to wrap around the yolk. After 1-2 minutes use a slotted spoon to carefully lift the egg out of the pan. If it cracks and opens up, oh well. It tastes the same!
Add the poached egg to the avocado toast and sprinkle with pumpkin seed oil and a little sea salt.
I had some leftover thai slaw from the night before that I also served. Colors make everything beautiful!  To make it even more delicious, add a slice or two of bacon, according to Zach….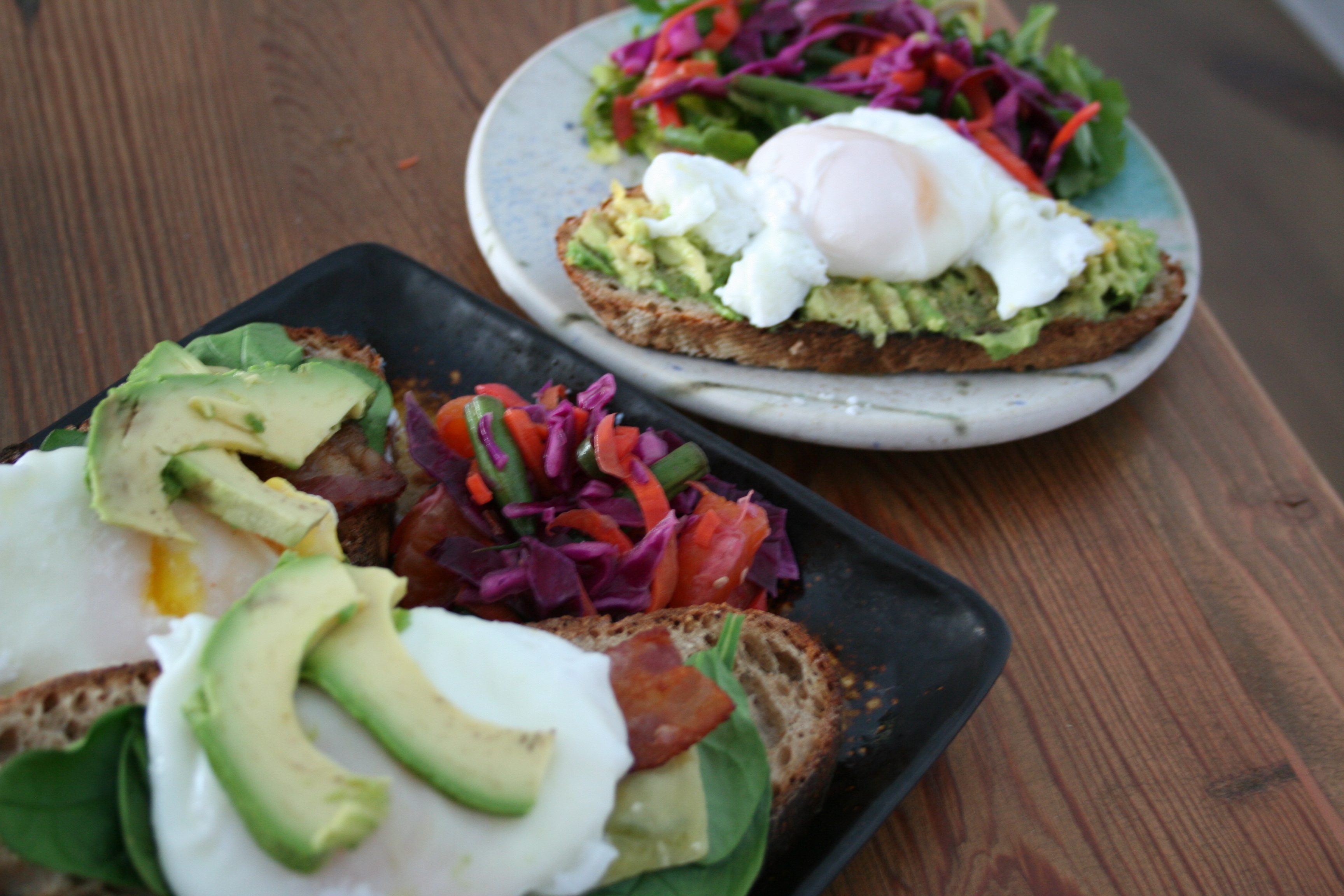 RECIPE: Avocado Toast with Poached Egg + Rainbow Slaw
2 Slices thick sliced sourdough bread
2 eggs, poached
1 avocado
Sea salt, to taste
1 handful greens
1 t Flora pumpkin seed oil
optional: 1-2 slices bacon
Rainbow slaw (recipe to follow)
RECIPE: Thai Rainbow Slaw
1/2 small purple cabbage
2 carrots, spiralized or cut into thin matchsticks
2-3 green thai chilies, seeds removed
1/2 lb green beans
2-3 cloves garlic
juice from 1 lime
1 T palm sugar
1 T apple cider vinegar
1 T sesame seed oil (or other neutral tasting oil)
1 orange, peeled
1/4 c roasted peanuts
Smash garlic and green chilies with mortar & pestle. Add to a bowl and use a spatula to bruise cabbage and green beans in with the garlic and chilies. Squeeze juice from 1 lime into the bowl and stir again. Add carrots, orange sections, vinegar, sesame oil, and palm sugar and mix well. Add salt and more palm sugar to taste. Top with peanuts before serving.