Roasted Squash & Arugula Salad
October 5, 2016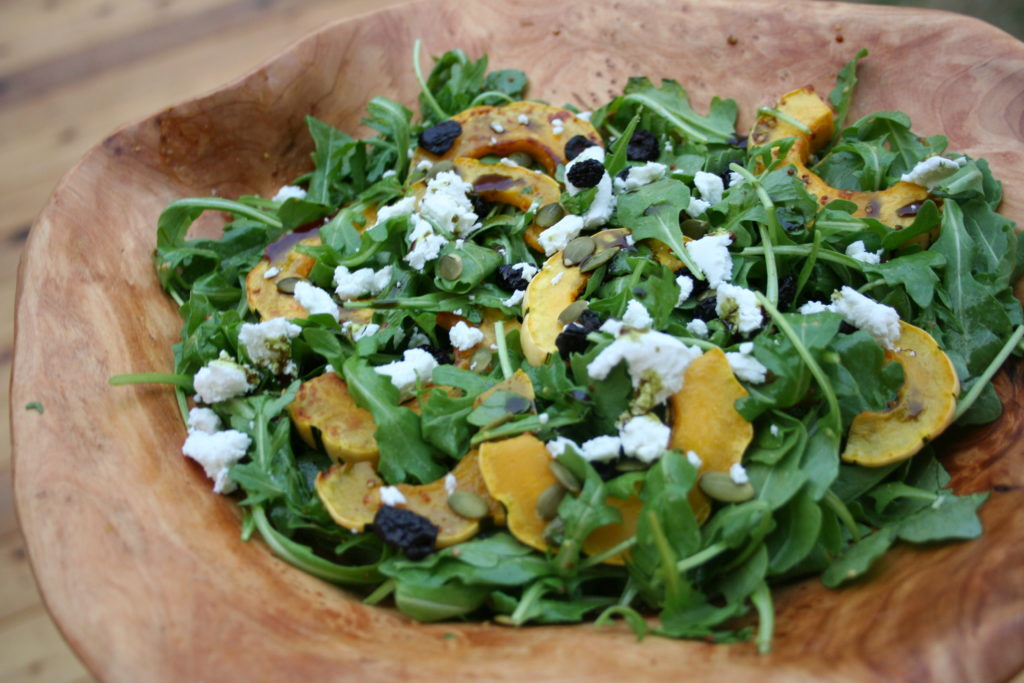 I have a love/hate relationship with fall. It's one of my favorite seasons, but it's also the beginning of the end….. Winter is coming.
But, the flavors!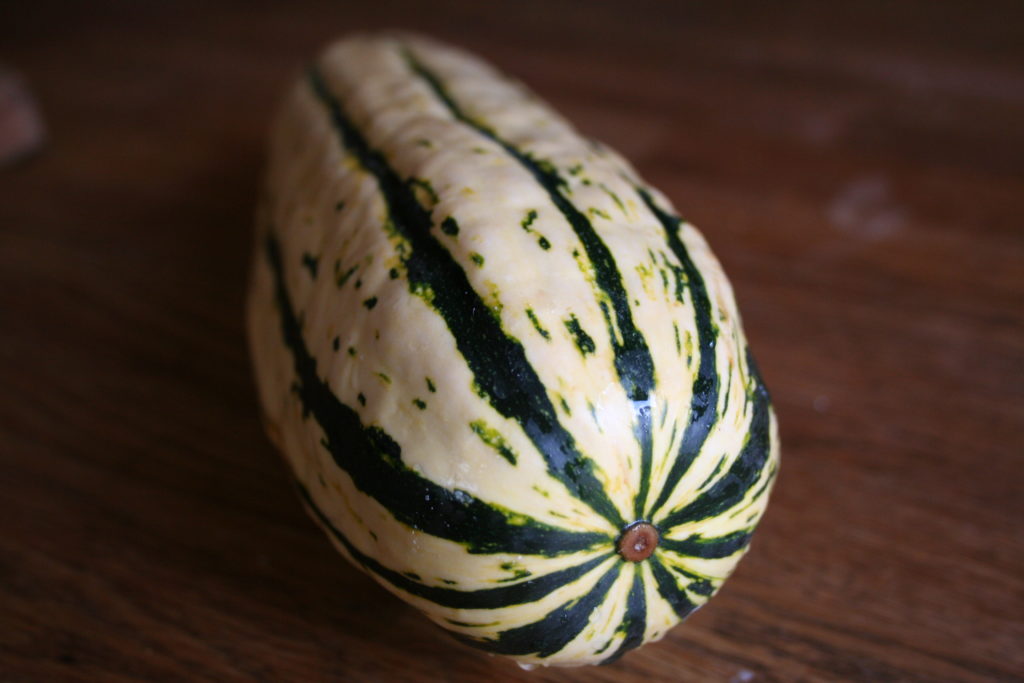 I absolutely LOVE squash and root vegetables in cooking, and delicata squash is one of my favorites.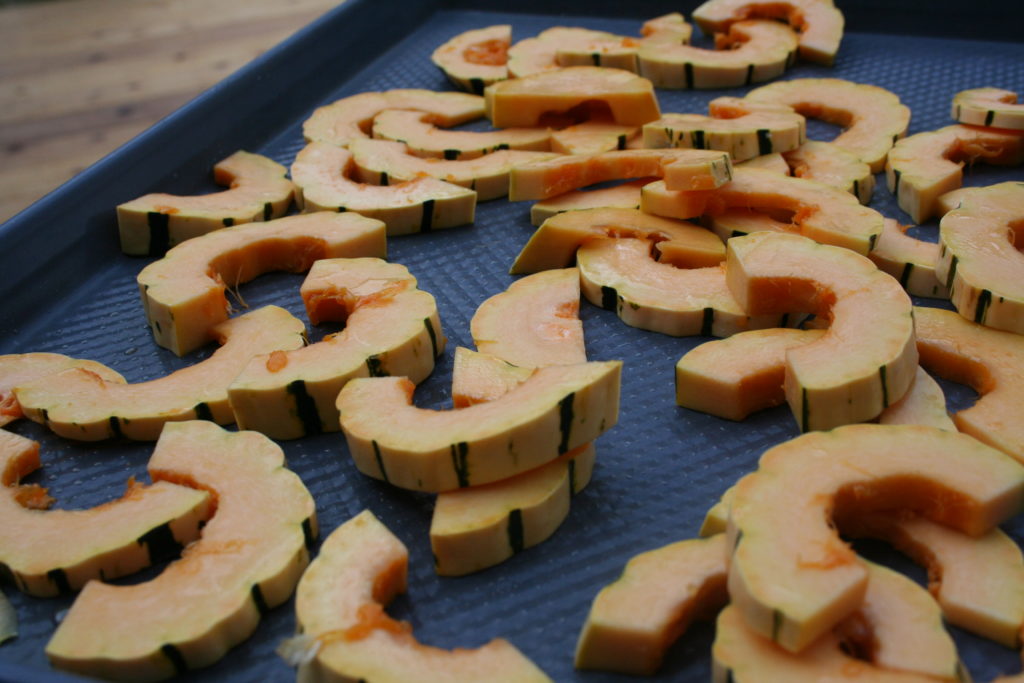 After a week in Vegas I was ready to have some vegetables back in my life. It was fun and all, but I don't think I could eat one more meal out. So in part of my need for greens, I decided to make a light fall salad with roasted delicata squash.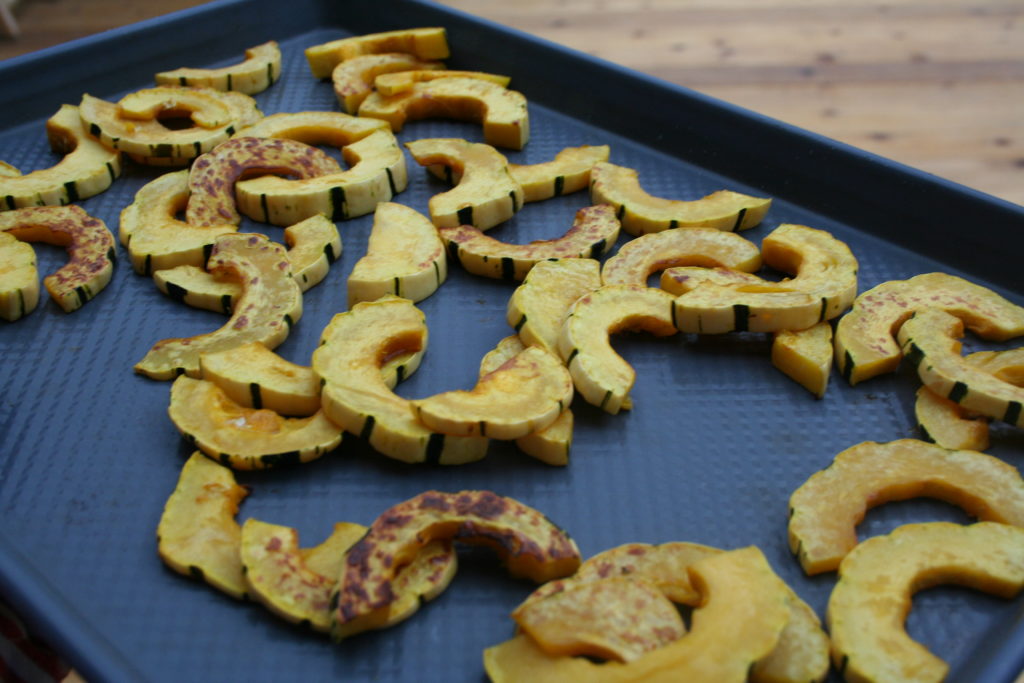 Preheat the oven to 350. Slice the squash, drizzle with a little bit of olive oil, and roast for 15 minutes.
Smells so good!
While the squash is cooling, make the dressing. Add ingredients to a glass jar and shake well to combine.
To assemble, toss the arugula with roasted squash and dressing. Top with pepitas and currants and toss again.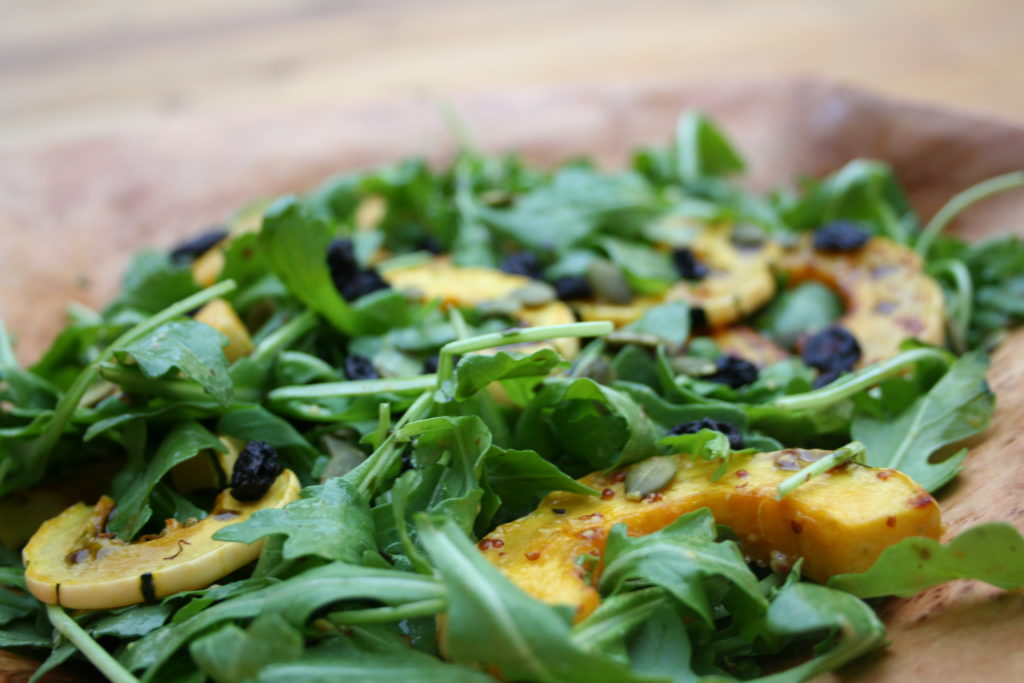 Top with goat cheese and drizzle with pumpkin seed oil before serving.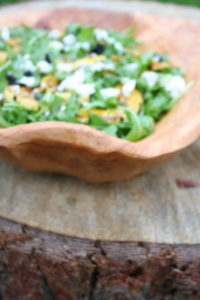 Ingredients:
1 delicata squash, seeded and sliced
1 T olive oil
5 c Arugula
3 T Pepitas
4 oz goat cheese
3 T currants
Flora Pumpkin Seed Oil, for drizzling
Dressing:
2 T apple cider  vinegar
3 T Olive oil
1 T dijon mustard
1 T maple syrup
Instructions:
Preheat oven to 350. Slice squash into thin pieces and drizzle with olive oil. Bake for 15 min or until lightly browned. Allow squash to cool to room temperature.
To make the dressing: add all ingredients into a small mason jar and shake to combine.
Add arugula and squash to a large salad bowl and toss with dressing. Add pepitas and currants and toss again. Top with goat cheese and drizzle with pumpkin seed oil.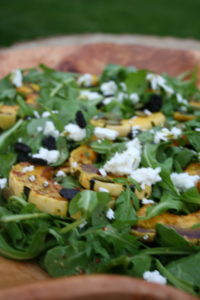 Happy Fall! #teamflannel