Rainbow Latkes
December 15, 2017
Happy Hanukkah!
To celebrate this holiday in a culinary manor, I made latkes. Which, are one of the traditional foods consumed during Hanukkah.  Although slightly different from traditional latkes, these are tasty and very colorful. Plus, along with all the colors come a variety of nutrients (nerd alert), such as antioxidants, vitamin C, and beta carotene, making these latkes an exceptionally good choice.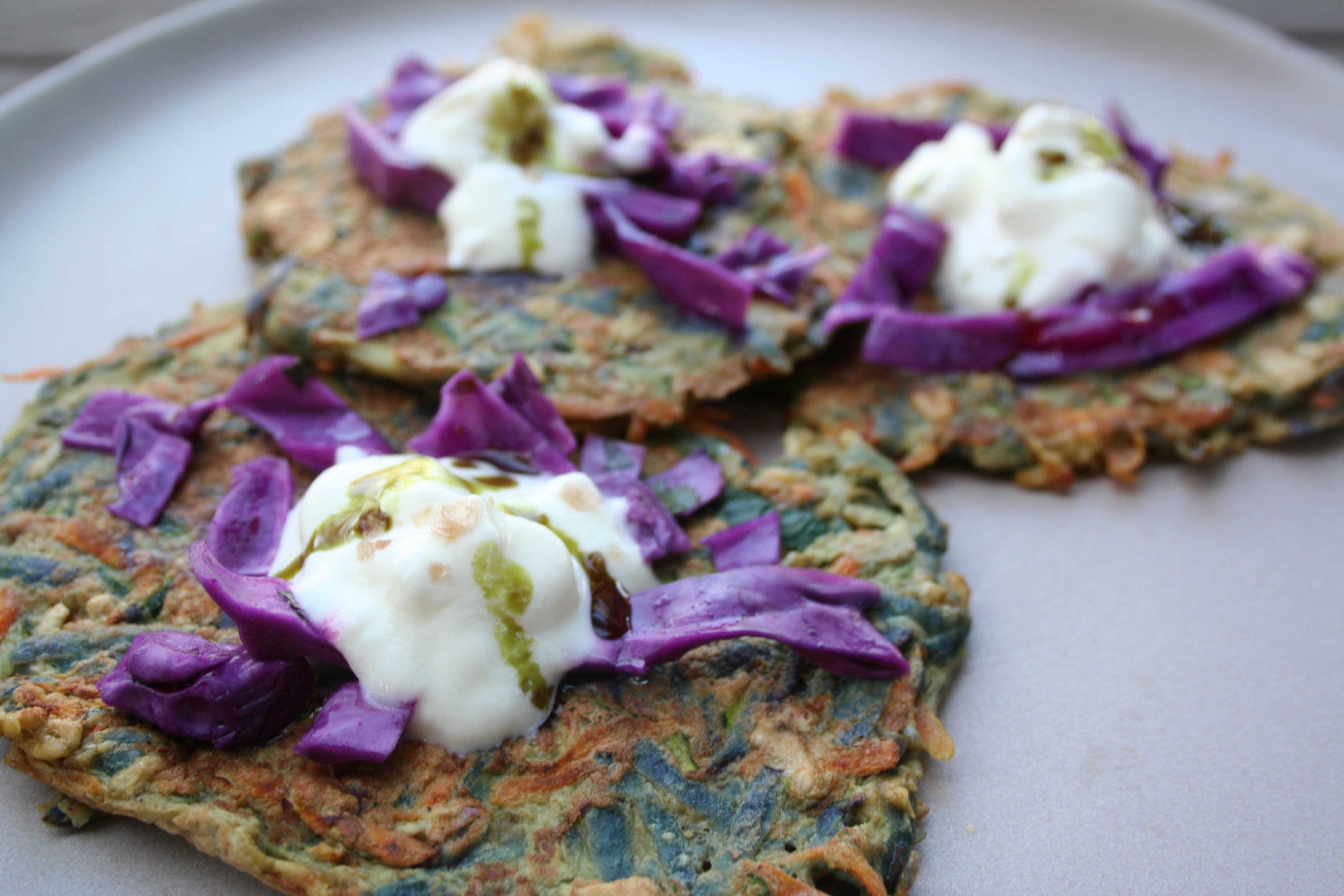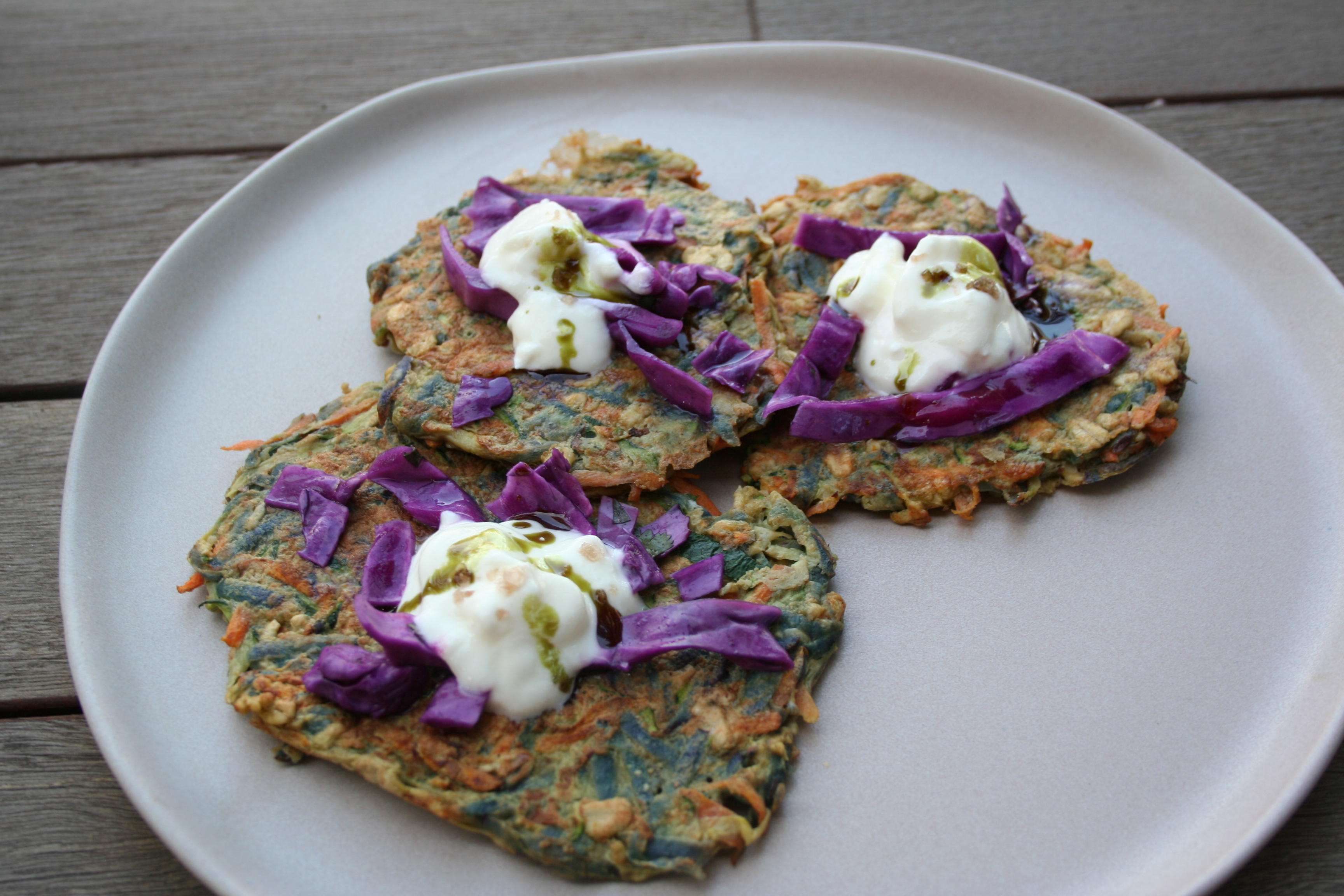 Ingredients:
2 purple potatoes
1 zucchini
1-2 carrots
1/3 c rolled oats (optional)
salt, to taste
3-4 T olive oil
Shred potatoes, zucchini, and carrots using a cheese grater into a large bowl. Use a paper towel to squeeze out the excess water. Set aside. Mix eggs, oats, and salt in a separate bowl. Whisk to combine and pour over the vegetables. Stir together. Heat a cast iron skillet over medium-high heat. Add 4 T olive oil once the pan is hot, and immediately reduce heat to medium to prevent smoking. Add a large spoonful of vegetable mixture to the pan (cook 4-5 at a time) and use the back of a spoon to spread out slightly. Cook for 1-2 min, then gently flip.
Serve with plain yogurt and a red cabbage slaw (below).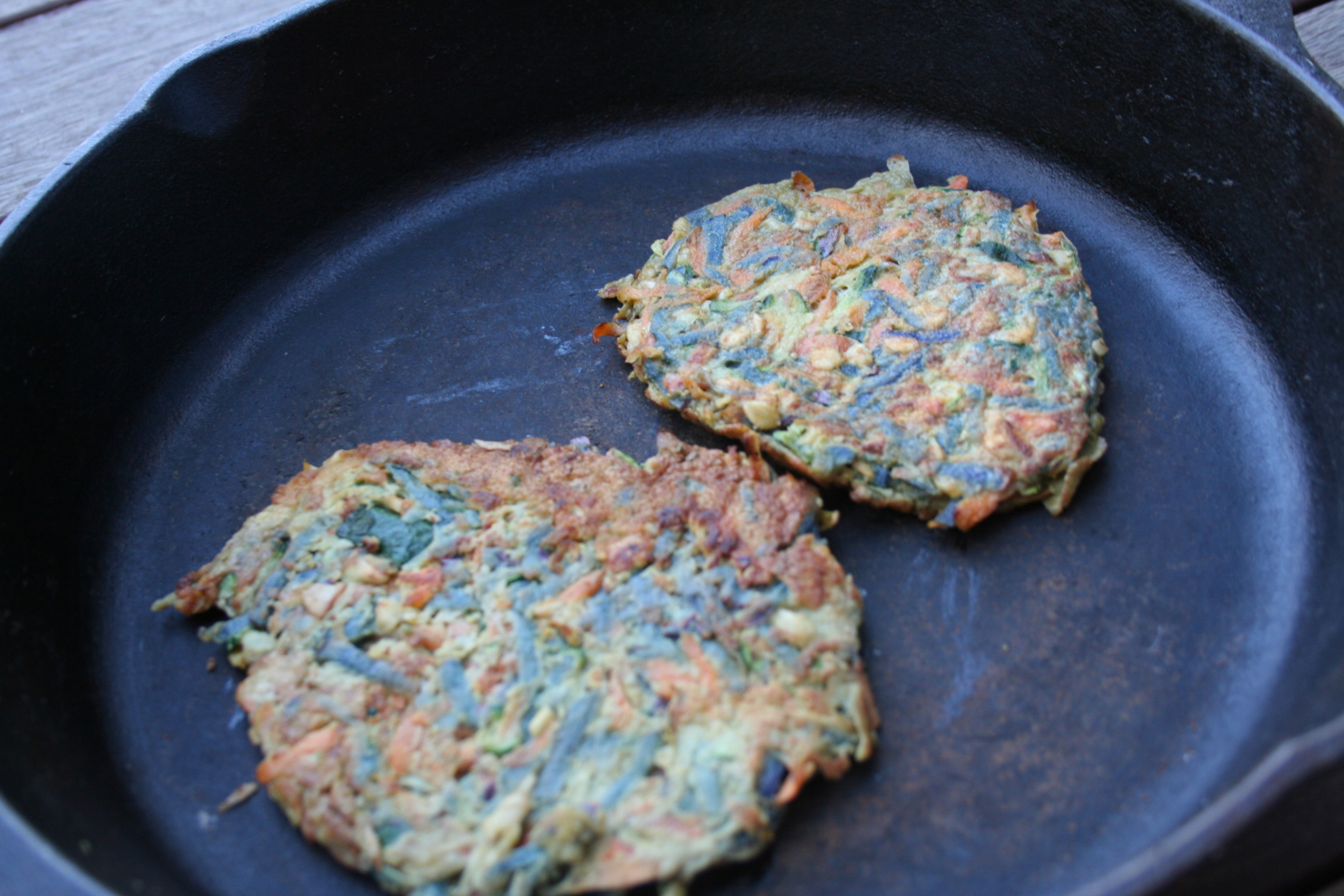 Red Cabbage Slaw
1 head a red cabbage, thinly sliced
4 T high quality olive oil
2 T apple cider vinegar
1 t salt
2 T nutritional yeast
fresh cilantro, chopped
Mix all ingredients together and refrigerate for at least 30 min to allow flavors to set. You can make this ahead of time and store for up to 1 week in an airtight container.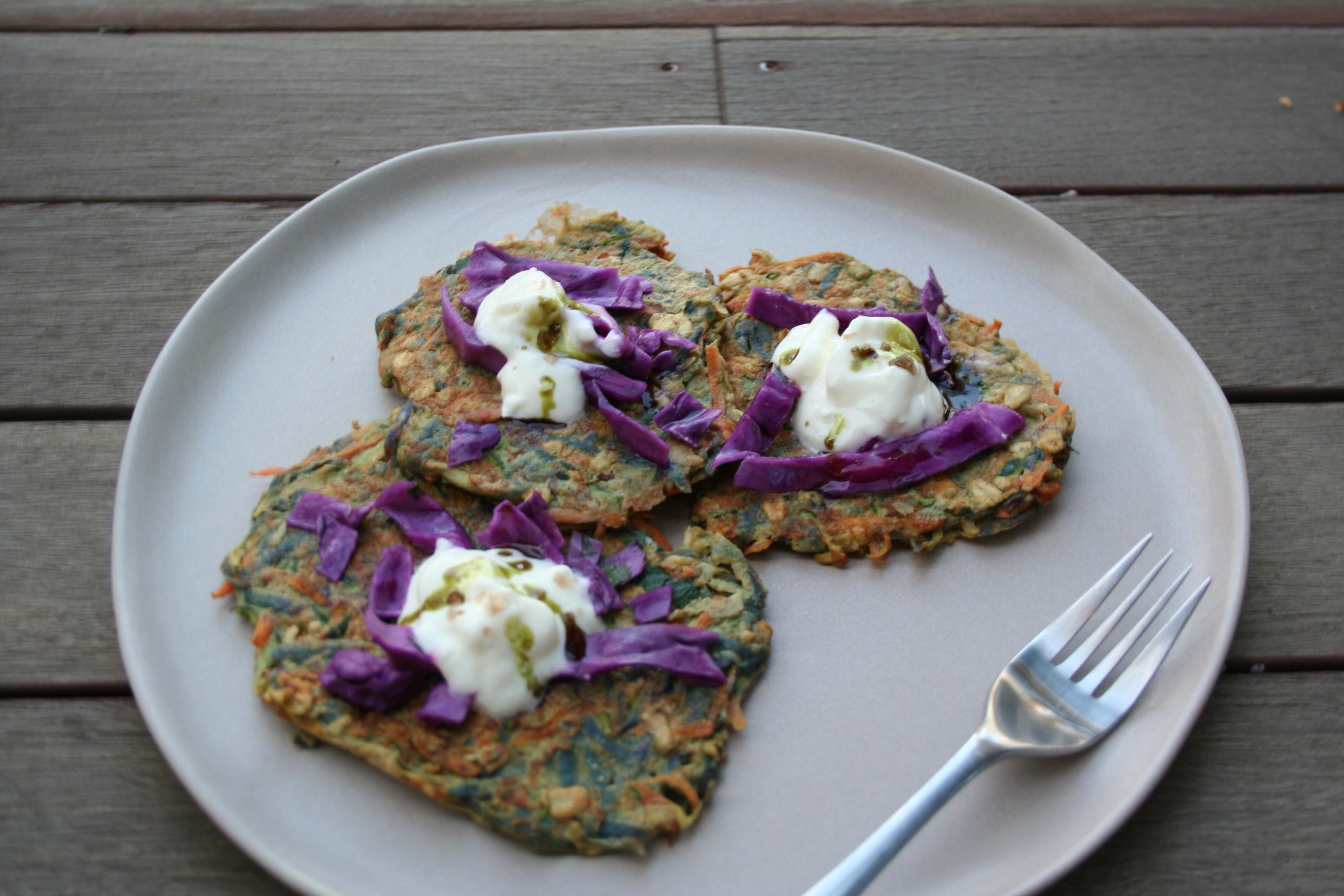 Riley likes to celebrate Hanukkah too.