Fika
November 25, 2017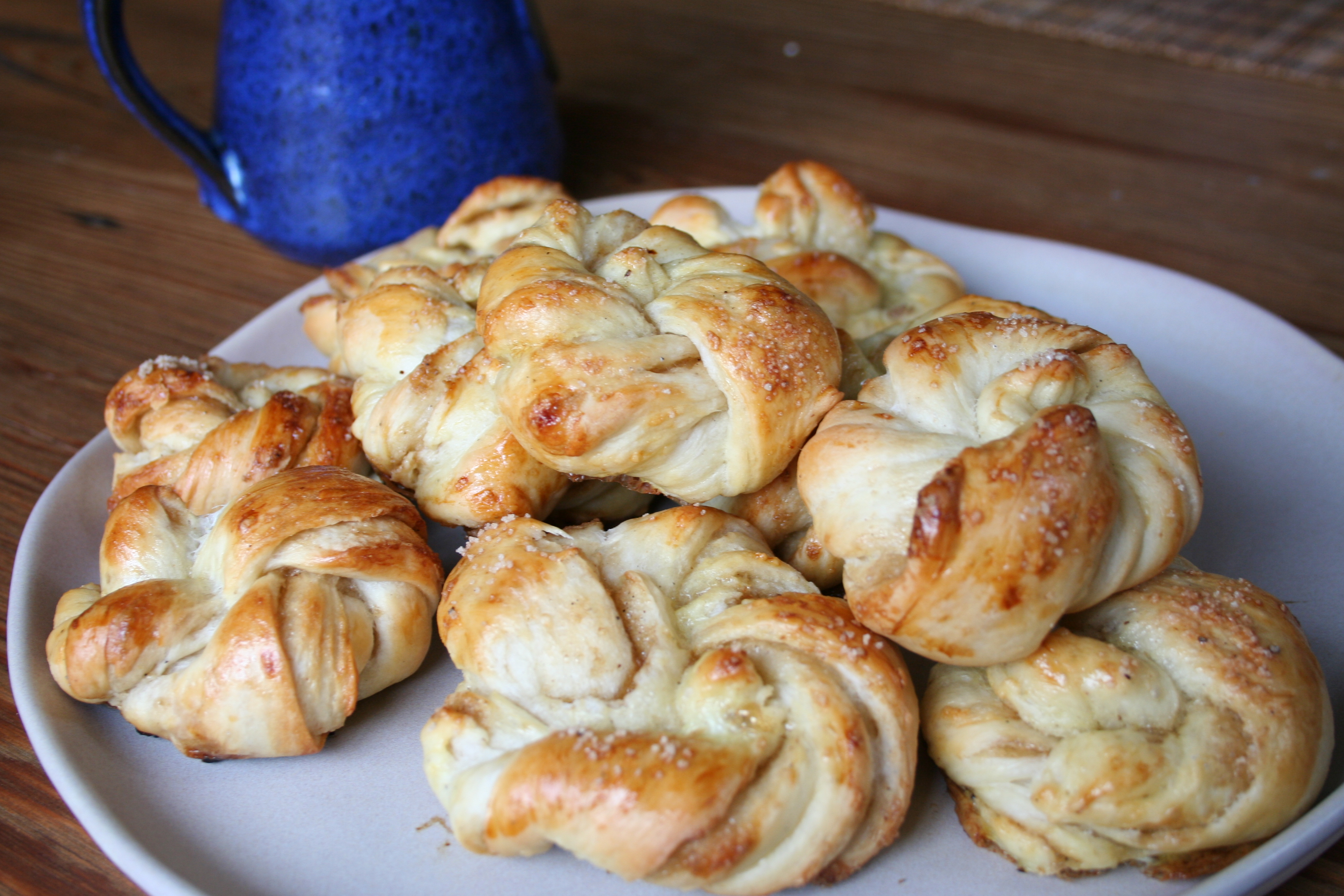 Fika, one of the greatest traditions ever, literally means "to have coffee." Fika is usually accompanied by pastries or cake and is a daily celebration in Sweden. I can't think of anything more festive than coffee + delicious Swedish treats on a cold winter day.
Fika is not just an occasion for coffee, but also an opportunity for pause; to slow down and appreciate life.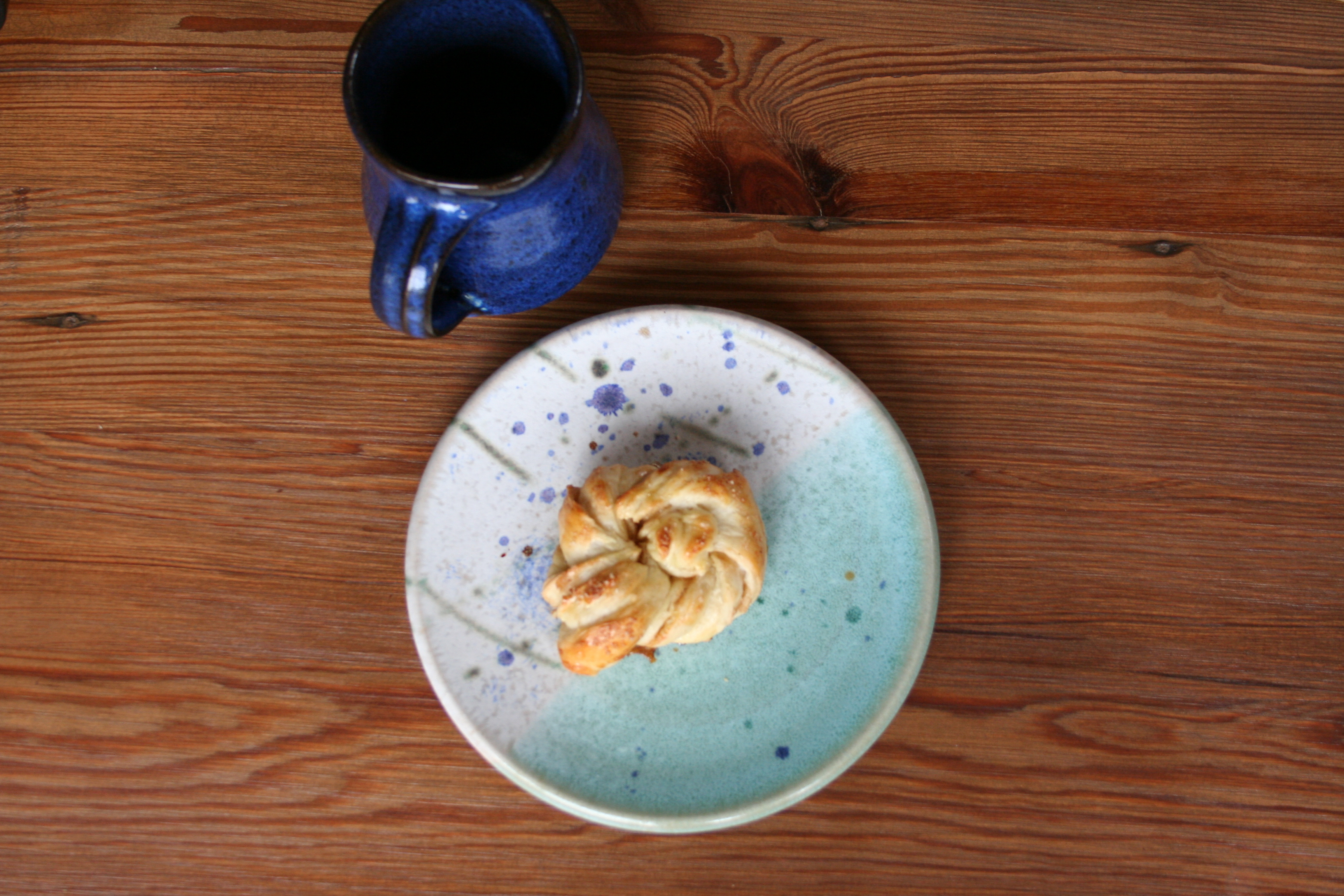 My favorite Fika treat is Kardemummubullar (cardamom buns). I make these during the holidays, which coincidentally, is the perfect time to slow down and enjoy a Fika.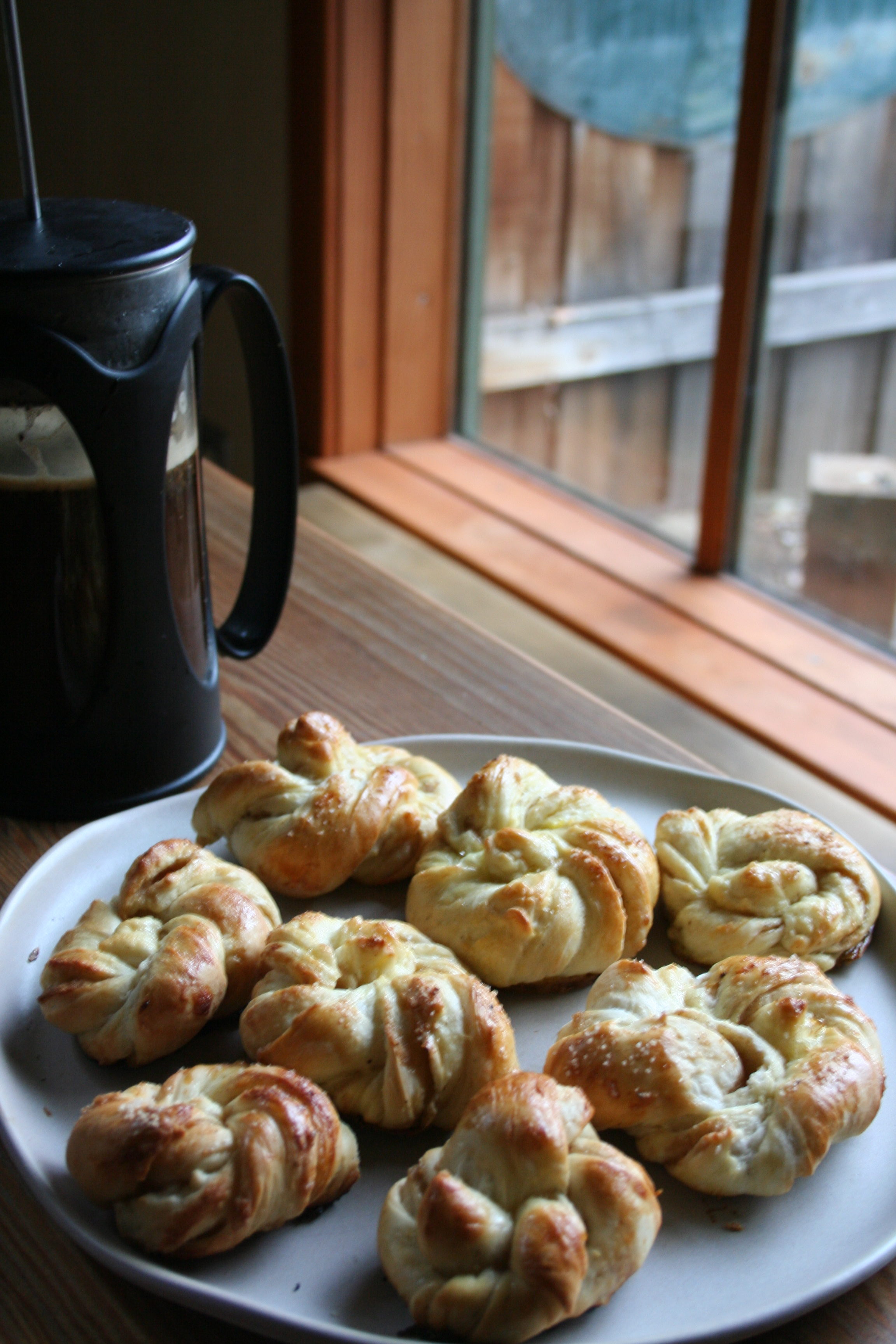 Ingredients:
1 c milk
8 T butter (4 T butter/4 T coconut oil)
2 t yeast
3 c flour
1/4 c granulated sugar
1/2 -1 t cardamom
1/4 t sea salt
Filling:
3 T butter
1/4 c brown sugar
1/4 t cardamom
Glaze:
1 egg
vanilla sugar or pearl sugar (optional)
Melt butter and milk in a small saucepan. Cool until just warm to the touch (not hot). Add yeast and stir to combine. Let sit for a few minutes until the yeast is foamy. Add sugar, flour, salt, and cardamom. Mix/knead well to incorporate flour. Transfer to a large bowl, cover, and allow to rise for 45-60 min.
To make the filling, melt butter and sugar in a saucepan over medium heat. Stir to combine.
Pre-heat oven to 425F. Roll the dough out into a rectangle. Spread filling over half the dough, lengthwise, then fold the dough over itself, again lengthwise. Cut into 16-18 strips and roll into buns or twist into a knot (pictured). Cover and allow to rise for 20-30 min.
Just before baking, brush with egg and top with sugar. Bake at 425F for 12-15 min.
Serve with coffee.