Because. Halloween.
October 31, 2017
Because who doesn't like halloween candy? Especially when it's homemade!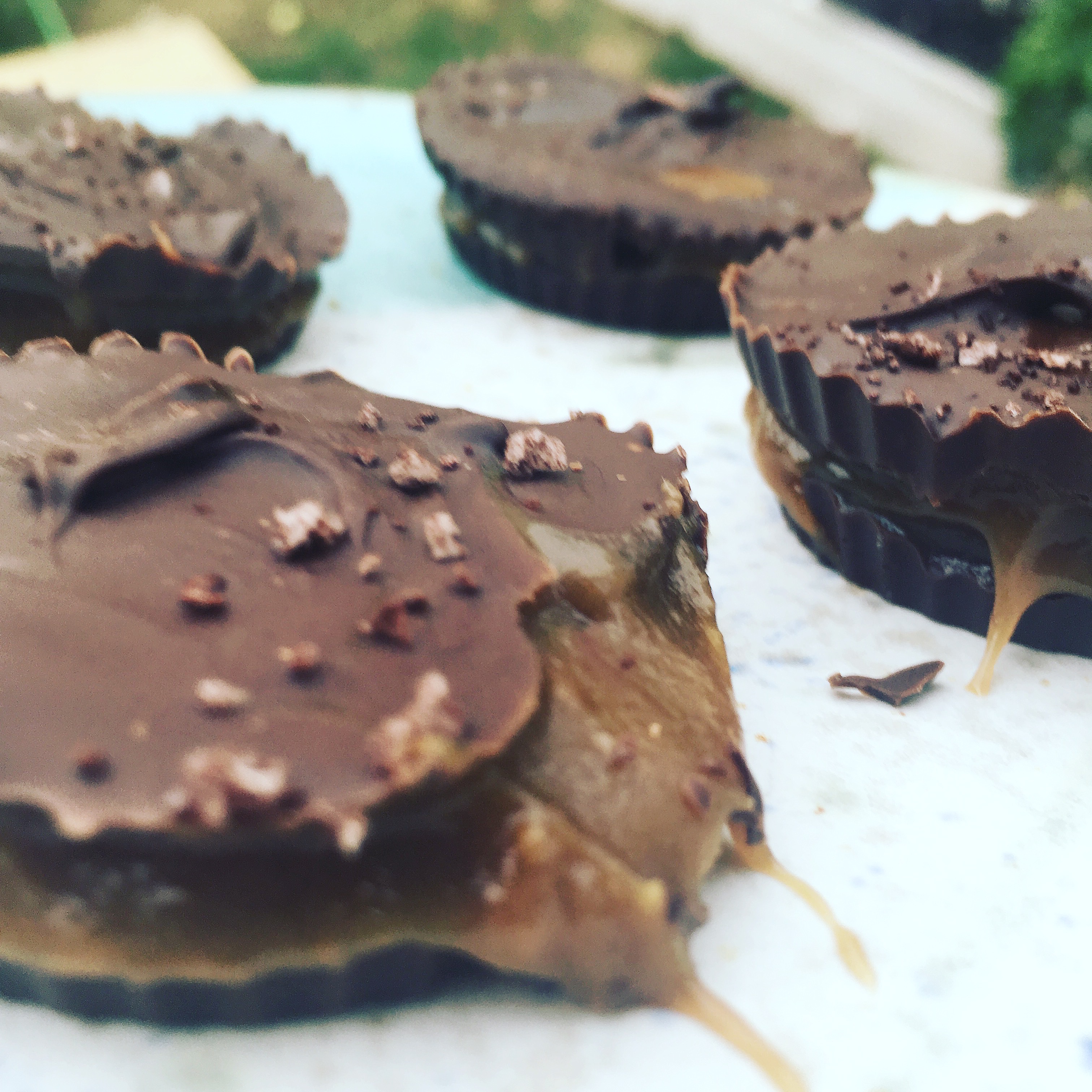 These caramel cups are really easy to make and only require a few ingredients. They are also easy to customize- I made a pumpkin peanut butter version earlier in the week.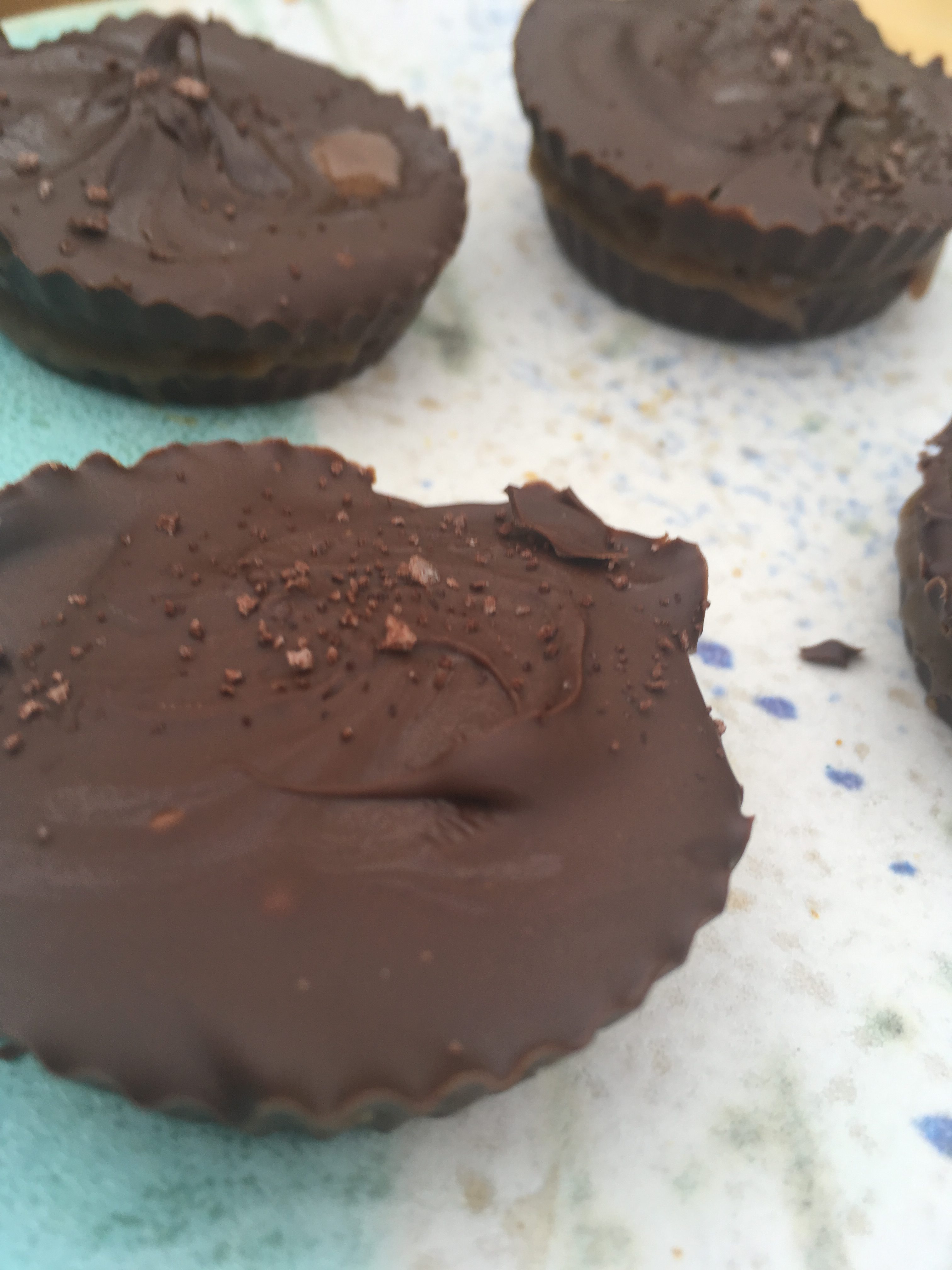 Homemade Caramel Cups
Caramel:
5-6 medjool dates, pitted
water, as needed
Chocolate:
1/2 c coconut oil
3 T cocoa powder
1/4 c maple syrup
salt, for sprinkling on top
Method:
Add pitted dates to hot water and allow to soak for at least 15 min. Drain water and add to a food processor. Process until smooth, adding a couple spoonfuls of water as needed.
Melt coconut oil over medium low heat. Stir in the cocoa powder and maples syrup.
Fill small liners 1/3 of the way full of chocolate. Arrange on a plate and freeze for 15-20 min until firm. Add a layer of caramel, and top with more chocolate to fully cover. Sprinkle with salt. Freeze again until firm.
Store leftovers in the refrigerator.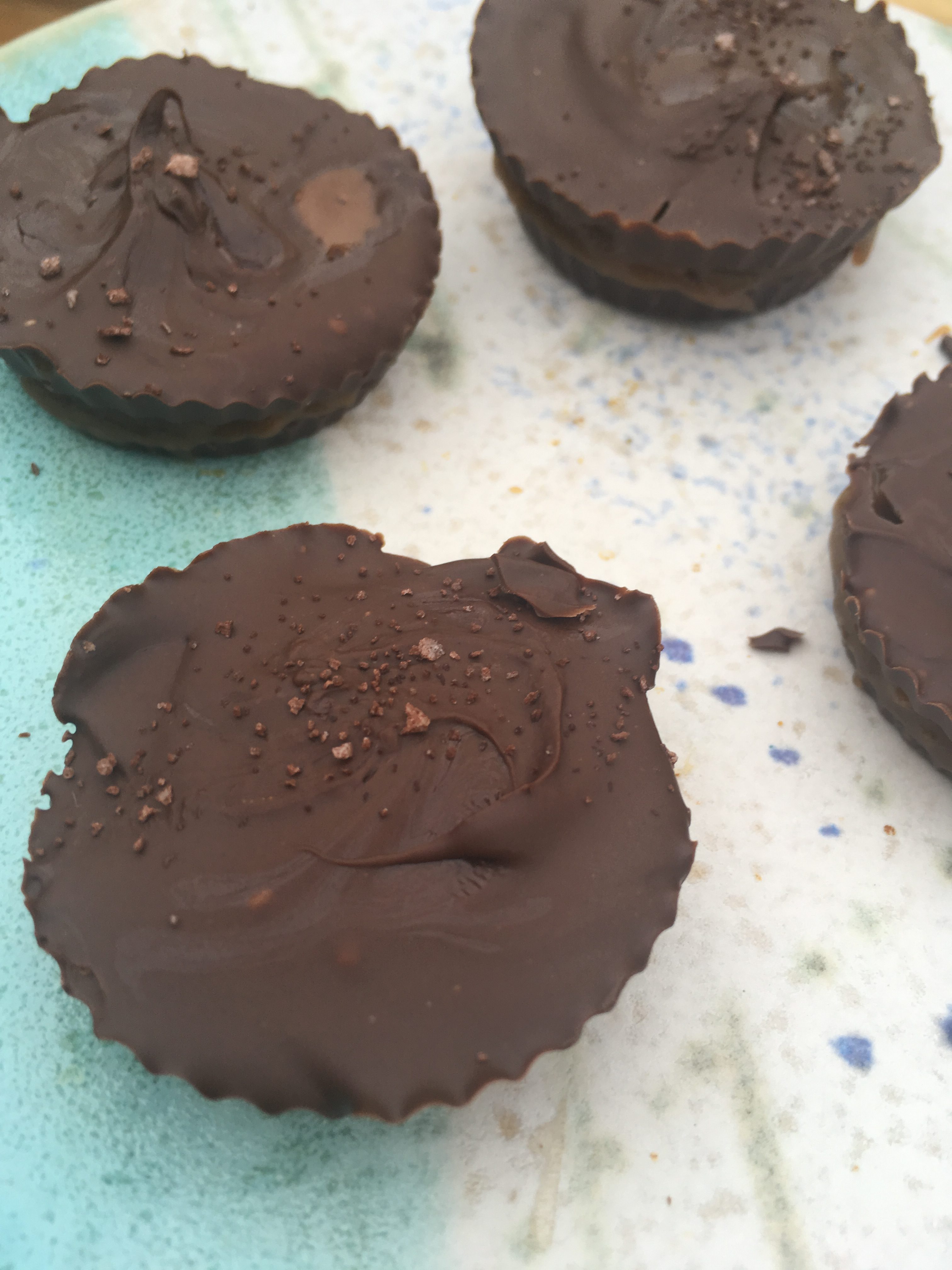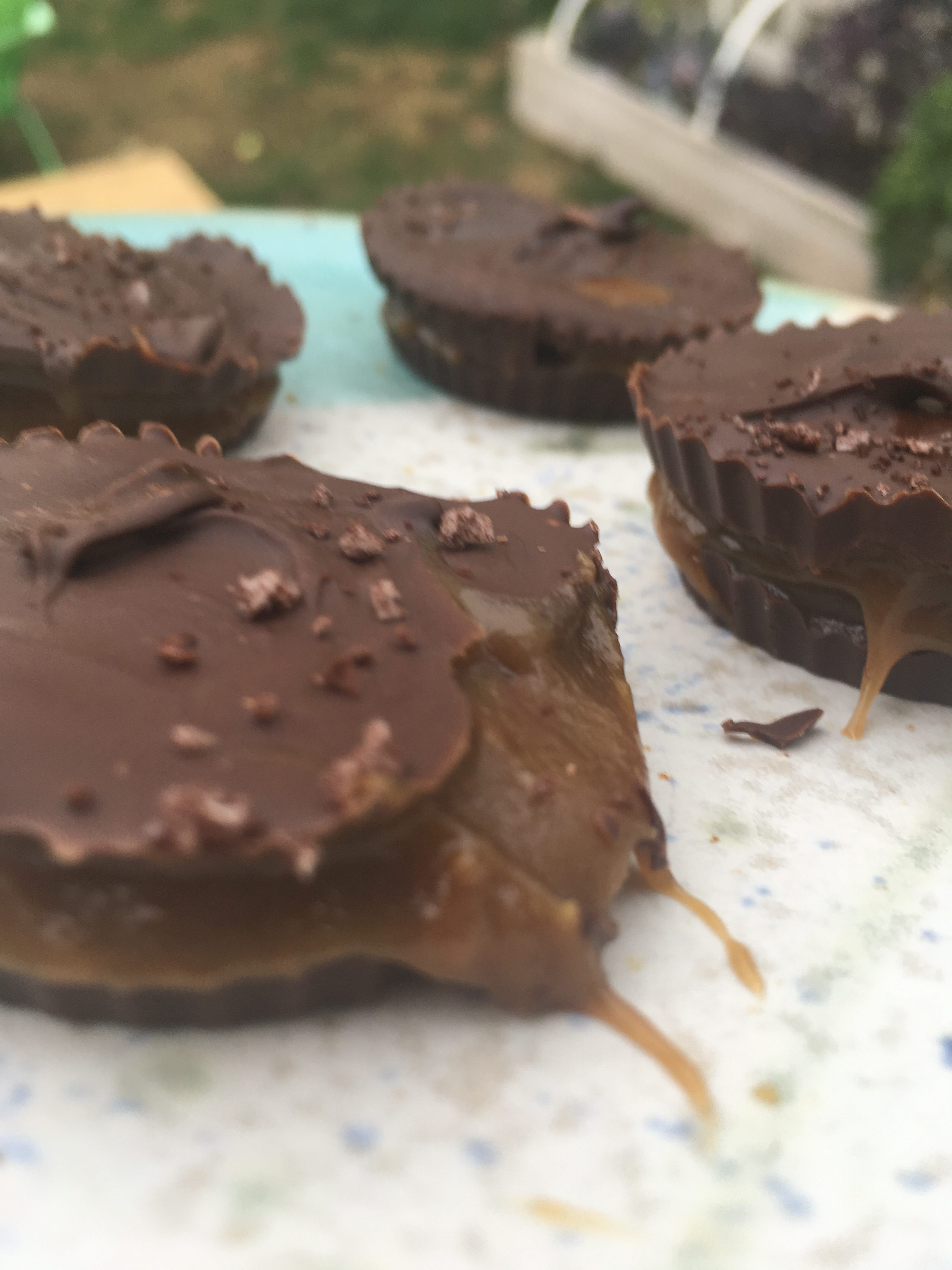 One response to "Because. Halloween."